Belvoir Shopping Centre re-opens with new measures in place to keep visitors and staff safe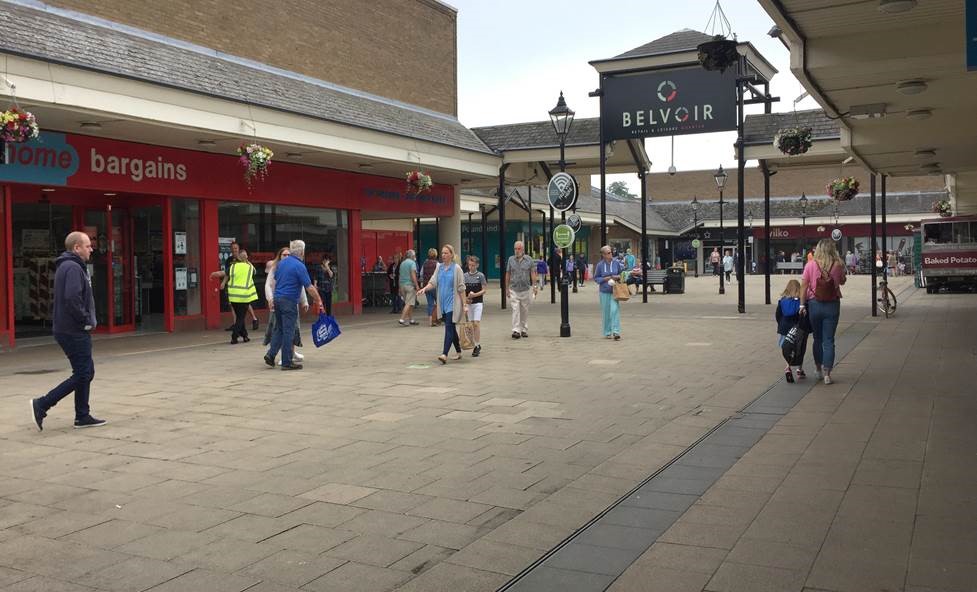 Today we are open
Monday

9:00 am - 5:30 pm

Tuesday

9:00 am - 5:30 pm

Wednesday

9:00 am - 5:30 pm

Thursday

9:00 am - 5:30 pm

Friday

9:00 am - 5:30 pm

Saturday

9:00 am - 5:30 pm

Sunday

10:30 am - 4:30 pm
As Government measures are eased and we start to transition into the next phase, Belvoir Shopping Centre has put in place new processes and procedures to ensure staff and customer safety.
An introduction of 'customer protocols', social distancing signage and sanitising stations have been implemented to help protect against the spread of coronavirus.
Changes include:
Queue lines for busier stores (Wilko's, Pound land, Home Bargains, Halifax, Birds and Boots pharmacy)
Installation of floor stickers and stencils informing of social distancing
Installation of correx signs on street furniture
Installation of hand sanitising stations (see image below)
Neil Workman, managing agents Lambert Smith Hampton, said: "We're doing everything we can to make sure Belvoir Shopping Centre remains a safe place to shop and work during these challenging times.
"We are working extremely hard alongside our tenants to ensure health and safety standards and recently updated government guidance are met to minimise the spread of COVID-19.
"All of our retailers will also be implementing their own health and safety processes.
"We would like to thank the general public for their patience and understanding during this difficult time. And we look forward to welcoming our customers back to the centre"
For updated information please visit our website www.belvoirshoppingcentre or Facebook Page.
COPYRIGHT BELVOIR SHOPPING CENTRE. ALL RIGHTS RESERVED 2017